New Patients
Choosing a Dentist is a very critical decision and we understand that you have many choices available to you. We would like to say "Thank you" for giving us the opportunity to provide you with the best and highest quality of dentistry and professionalism.
In order that we may serve you better, and for your convenience, you can find all required forms below.
These forms can be completed online, printed and brought in on the day of your appointment.
Patient referrals are always appreciated! If you've enjoyed your experience here at BCC Smiles and refer a friend or colleague, a complimentary Starbucks gift card awaits you!
Dental Emergencies
We understand how a dental emergency can be the most painful and uncomfortable experience anyone can go through. Therefore we try to do our best to squeeze in emergencies onto our schedule. If you are experiencing a dental emergency, please contact our office at (301) 652-5445.
Office Policy
To help answer or address any questions you might have about our office, we have made the BCC Smiles Office Policy available. If you have any questions please do not hesitate to contact us.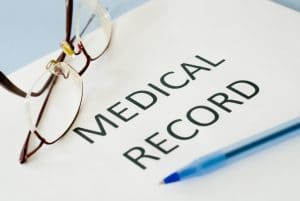 In order to view our forms from the links below, you will need to have Adobe Reader installed, which can be downloaded here.