Invisalign Orthodontics for adults and teens
Six month check up, a cleaning, full-mouth restoration, and anything in between.
A precise device that uses light energy for various procedures.
Botox Treatment Coming Soon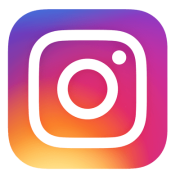 She is a very good and patient dentist and her staff are equally a delight (if you have to go to the dentist).

I thought it was odd to find a Dentist on Yelp, but I am glad I did! The whole staff was very nice and personable! It was really nice to find that in a metro area, don't really expect to get that here.

I love her. Great, friendly office…small and personable. Dr. Lakhani's been very helpful through some dental trauma. Highly recommend.

Dr. Lakhani is simply the best. She's friendly, knowledgeable and kind. I can't recommend her highly enough!!!

I wanted to take the time to update my review because I've been a regular patient of Dr. Lakhani's for a while now and she is simply the best. I will never change dentists! I can't recommend her highly enough.